Industry knowledge coupled with 105+ years of deep domain experience and cutting edge innovation separates PointPLM from the pack.
Our Mission
Formed from a team of senior level PLM experts, PointPLM's mission is simple: Deliver on the promise of enabling companies to bring great, relevant products to market rapidly with a focus on realizing sustainable revenue, cost, quality and target market objectives.
Our Management Team
Driven by experts within Product Lifecycle Management, Management Consulting, Innovation Management and Engineering Services, the PointPLM executive team looks forward to delivering functional, technical, developmental and process expertise to our customers and partners.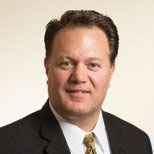 CEO - Richard A. Hinojos
Having served in executive roles within the industry, Richard brings broad industry, management and sales expertise and serves PointPLM as CEO and Chief Sales Officer. Richard will work with the executive team and technology partners ensuring alignment within our marketplace with our customer's needs. Richard will also serve as our Chief Sales Officer, devoting time to customer acquisition, growth and retention.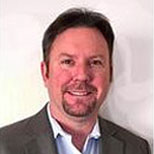 CPO - Matthew Nevins
Matt brings a rich background of solutions implementation, project management and deep business process expertise to PointPLM. As Chief Product Officer, Matt is responsible for ensuring repeatable processes and best practices and methodologies are maintained during engagement and implementation cycles. Matt will also serve in pre-sales and sales rolls to ensure strong transition from sales cycles to implementation.
CTO - Christopher Pearson
Chris brings deep domain expertise in the area of team management, product development, integration expertise and technical expertise in deploying software solutions. Chris Pearson serves as our Chief Technology Officer, tasked with ensuring technical vision, vision alignment with partners and customers as well as technical execution for customer deployments.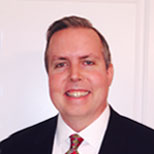 CFO - Gregory Moore
Greg brings a mix of both functional and technical expertise as well as a deep understanding of the Oracle application and technology stack and specifically, Oracle Agile PLM. Greg serves as CFO, working with the executive team to ensure both short and long term uses of funds are consistent with PointPLM objectives, while ensuring reporting and financial compliances.
Key Differentiators
Industry knowledge coupled with deep domain experience and cutting edge innovation separates PointPLM from the pack. With a collective 105+ years of industry expertise at work in positioning, deploying and supporting over 150 customers in key verticals, PointPLM has the experience, knowledge and wisdom to deliver top-performing solutions for your enterprise.