PointPLM, Inc., couples best-in-class PLM services with strong support from our PointPLM Partner Community.

Our partners are carefully selected for not only their expertise and experience, but also by our shared value of placing the customer at the front of every project we manage.

Innovative, industry leading and tested. We are proud to work alongside our partners in delivery world class value to our customer across the globe.
Oracle Software

Oracle Corporation develops, manufactures, markets, sells, hosts, and supports application, platform, and infrastructure technologies for information technology (IT) environments worldwide. It provides services in three primary layers of the cloud: Software as a Service, Platform as a Service, and Infrastructure as a Service.
Magic Software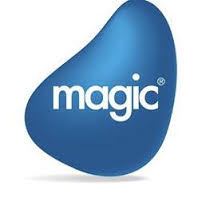 Magic Software Enterprises Ltd. provides proprietary application development, business process integration. PointPLM is a partner providing Magic Software integration solutions for our clients.
Liquid Web

Liquid Web is our Hosting and Managed Services partner. With world class services and locations throughout the US and Europe, Liquid Web provide the backbone for our PointCloud Hosting and Managed Services offering for PLM.